Chief Medical Examiner, Roger A. Mitchell, Jr. MD FASCP
Dr. Roger Mitchell Jr. is board certified in Anatomic and Forensic Pathology by the American Board of Pathology. He is a Fellow with the American Society of Clinical Pathology (ASCP) and the National Association of Medical Examiners (NAME). Dr. Mitchell sits on national subcommittees for NAME including Education & Planning and Strategic Planning.
He is a graduate of Howard University, Washington DC, and UMDNJ-New Jersey Medical School, Newark, NJ. Dr. Mitchell is licensed to practice medicine in New Jersey and Washington DC. He has performed over 1300 autopsy examinations in his career and has testified as an expert on numerous cases.
He began the study of forensic science and violence prevention as a Forensic Biologist for the Federal Bureau of Investigation (FBI) – DNA Unit in January 1997 at the FBI Headquarters Building.
Dr. Mitchell served 4 years as the Assistant Deputy Chief Medical Examiner, in charge of Medicolegal Death Investigations, at the Harris County Institute of Forensic Sciences prior to serving 2 years as the Regional Medical Examiner for the Northern Regional Medical Examiner Office in Newark, NJ. Dr. Mitchell has served in large cities such as New York City, Houston, and Newark, NJ.
Dr. Mitchell has a great interest in violence as a public health issue. He believes the medical examiner serves a critical role in public health prevention initiatives and continues to be at the forefront of issues relating to Elder Abuse & Neglect and Youth Violence. He is recently published for his work on "Forensic Markers Associated with a History of Elder Mistreatment and Self Neglect" in the Academic Forensic Pathology journal.
He is also well versed in Mass Fatality Management and pledges his commitment to the preparedness of Washington DC.
Dr. Mitchell is no "new comer" to the District. In addition to receiving his undergraduate degree in biology from Howard University, Dr. Mitchell performed his pathology residency at George Washington University Hospital where he served as Chief Resident.
Dr. Roger A. Mitchell, Jr. is dedicated to the service of our community and is excited to serve our nation's capital as its next Chief Medical Examiner.
He is married to a DC native and has three wonderful children.
Deputy Chief Medical Examiner, Francisco J. Diaz, MD, FACP
Dr. Francisco J. Diaz received his medical degree in his native country, Dominican Republic. After receiving his medical degree, Dr. Diaz trained in Anatomic Pathology at Conemaugh Memorial Medical Center in Johnstown, Pennsylvania/Temple University. In 2000, Dr. Diaz accepted a fellowship in forensic pathology with the Office of the Chief Medical Examiner in Philadelphia, Pennsylvania in affiliation with Hahnemann University (now Drexel University).
After completing the forensic pathology fellowship, Dr. Diaz joined the Office of the Chief Medical Examiner in Wayne County, Michigan as an Assistant Medical Examiner. In January 2012, in affiliation with the Wayne County Medical Examiner's Office, Dr. Diaz was appointed to the faculty of the University of Michigan, Department of Pathology as Assistant Professor.
During his career, Dr. Diaz has performed more than 8500 autopsies and testified hundreds of times in circuit, district and federal courts. He has also provided numerous civil depositions. Dr. Diaz is the author of 35 peer-reviewed articles, abstracts, and presentations and has been invited on numerous occasions to speak at regional, national, and international conferences.
He is board certified in Anatomic Pathology as well as Forensic Pathology. He is a fellow of the College of American Pathologists (CAP) and the National Association of Medical Examiners (NAME); where he serves on the membership, death in custody and government affairs committees.
After joining DC OCME, Dr. Diaz was appointed to the faculty of George Washington University School of Medicine and Health Sciences and holds the rank of Assistant Professor.
Dr. Diaz enjoys reading and traveling when he is away from the office.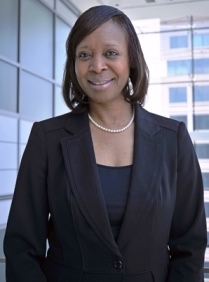 Chief of Staff, Beverly Fields, Esq.
Ms. Beverly Ann Fields graduated from the Academy of the Holy Cross as Salutatorian of the Class of 1983. Ms. Fields then attended Howard University and graduated in 1989 with a Bachelor of Science in Mechanical Engineering. She then interned at the National Science Foundation in the Engineering Directorate, as assistant to the Director and Deputy Director.
In the fall of 1989, Ms. Fields began working at Booz, Allen & Hamilton -- an engineering consulting firm as a Mechanical Engineer for the company's Ship Systems Practice. There she was responsible for consulting the Naval Sea Systems Command on the shock qualification and silencing of the TRIDENT submarine.
In 1991, Ms. Fields entered Howard University's School of Law where she was member of the Law Journal, Moot Court Team, and Phi Alpha Delta International Fraternity. Graduating cum laude in 1994, she was hired as an associate of the law firm of Dewey Ballantine, where she practiced for two and one half years in the firm's Energy Practice. She is a member of the District of Columbia and Maryland State Bar Associations.
Beginning March 1997, Ms. Fields began a career on Capitol Hill over the span of 8 years worked her way up from a Legislative Assistant to Legislative Director and Chief of Staff. She worked for three members of Congress serving on Oversight and Government Reform; Science, Space and Technology; Transportation and Infrastructure; and the Education and Workforce Committees.
In 2004, Ms. Fields was hired as the Chief of Staff for the District of Columbia Office of the Chief Medical Examiner where she is charged with the administration of the agency, including budgeting, contracting and procurement, facilities and fleet management, legislative and legal matters, risk management, labor-management and human resources, and emergency response planning. She serves as the Public Information Officer
In addition to the above, Ms. Fields has been sought for numerous speaking engagements and cable television appearances regarding Congressional operations and public policy. She has also produced and co-hosted a cable television show. Throughout her career, Ms. Fields has received awards including being named one of thirty Fellows to participate in the John C. Stennis Congressional Fellowship for the 108th Congress. She also successfully completed testing and is a member of the National Association of Parliamentarians. Moreover, she has served as a Professor at the USDA Graduate School for the past eight years.
General Counsel – Mikelle DeVillier
Mrs. Mikelle L. DeVillier, a native of Lafayette, La. , received her B.A. degree from the University of Louisiana in 2001 and her Juris Doctorate from Loyola School of Law (New Orleans, La.) in 2004. She began her legal career in Benton County, Arkansas as a deputy prosecuting attorney. During her tenure as a deputy prosecuting attorney, she not only amassed the highest caseload in the prosecuting attorney's office at the time, but was also promoted from a misdemeanor prosecutor to a general felony prosecutor who specialized in crimes involving drugs and guns. In an effort to broaden her criminal expertise, Mrs. DeVillier took a new position as one of two full-time attorneys to pioneer the opening of a newly created Northwest Arkansas (NWA) Conflicts Office, the first of its kind in the state of Arkansas.
Mrs. DeVillier served in front of over eight (8) judges in six (6) counties covering the entire northwest Arkansas region. After serving five years in this position, Mrs. DeVillier endeavored once again to expand her legal experience outside of criminal law and outside the state of Arkansas. Upon her relocation to the D.C. metro area in 2010, she took a new position with Serco as a Senior Legal Analyst managing Federal Thrift Savings Plan contracts. In 2011, her exercises in legal compliance at Serco lead her to accept a position as the FOIA Officer for Executive Office of the Mayor for the District of Columbia and Special Assistant to the Director of the Office of Boards and Commissions ("OBC"). In 2012, she was promoted to Deputy Director of OBC.
In 2014, she recently accepted a position as General Counsel to the Office of the Chief Medical Examiner. In this capacity, her goal is to use her versatile legal experience to support the Office of the Chief Medical Examiner in carrying out its mission for the District of Columbia.