Latest
The review followed a two-year overhaul of the office by the recently appointed chief medical...
Dr. Roger Mitchell is profiled by Science Magazine.
Office of the Chief Medical Examiner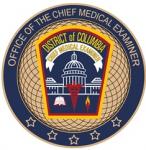 Office Hours
M - F, 8 am - 4:30 pm, except holidays, Next-of-kin ID 10 am - 4:30 pm. Funeral Dir. 9 am - 6 pm.
Connect With Us
401 E Street, SW , Washington, DC 20024
Phone: (202) 698-9000
Fax: (202) 698-9101
TTY: (202) 442-8797
Email:
[email protected]
Agency Performance